Introduction of RPA
RPA refers to software that can be easily designed to do basic, repetitive operations across multiple applications. It is a program or related technology that is used to automate and streamline certain duplicate clerical tasks for an organization. This is intended to save money while enhancing efficiency.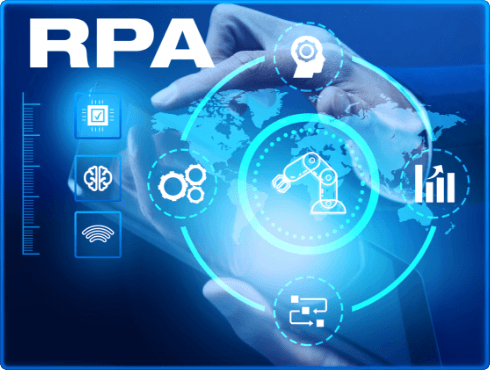 More about Robotic Process Automation
Robotic process automation (RPA) is a technique for automating high-volume, repeated processes that mimics how humans interact with software. RPA technology generates software programs or bots that can log into apps, enter data, compute and finish tasks, and copy data between apps or workflows as needed.

When AI and machine learning are combined, RPA can extract more context from the content it's working with by reading text or handwriting with optical character recognition (OCR), extracting entities like names, invoice terms, or addresses using natural language processing (NLP), and capturing more context from images, such as automatically estimating accident damage in an insurance claim picture.

Another benefit of RPA is that it may be implemented without the need for business units to learn new tools or seek IT support and without modifying an organization's underlying IT architecture.

However, as RPA becomes more widespread, businesses are seeing the necessity to integrate RPA process automation into their IT systems.

RPA is gaining traction due to its ability to cut costs, streamline processes, and improve user experiences.
Benefits of RPA
Reduce workload

Makes processes more efficient

Reduce operational costs

Improve compliance

Increase reliability

Track progress of projects

Optimise performance

Mitigate fraud

Eliminate human error
Want to know more?
To know more about our Modern solution services, please do fill the form in the right side.
Reach US
+971 43347147
info@technomaxsystems.com