Education
SharePoint and Microsoft have a rich history together in the educational sector. However, there has never been an all-inclusive package that educational institutions may use. Does that imply that SharePoint shouldn't be used for educational purposes? In no way. You can use the following six educational features in your SharePoint system.
The Class Site
A SharePoint team site can serve as the foundation for a class website. It is simple to build and make available to students features like document libraries for course materials, and shared calendars for lesson plans, debates, and announcements.
Additionally, you can incorporate technology that enables students to submit work for marking or administer quizzes entirely within the Class Site. If you prefer a free option for the e-Learning component, you may also set up the SharePoint Learning Kit. From the time they start middle school until they reach the university level, students often take multiple classes. Therefore, giving students access to MySite is a terrific method to give them a single point of entry to all their class websites as well as to manage their entire schedule and tasks in general.
Use ratings to enhance the course materials
Teachers are continually coming up with new course content or employing pre-made material that is level specific. Knowing if the course materials are beneficial to students is crucial. You can use tags and ratings in SharePoint to get immediate feedback on the content. The benefit of such features is that when students conduct an information search, the material that received the highest ratings appears first in the search results. This makes it easier to find the most helpful information. Additionally, it informs the instructor of what is effective and ineffective so that changes can be made.
View from a Parent
How frequently does a kid return from school and somehow forgets their homework? Or perhaps there are a few parents out there whose children enjoy skipping class? Or a child who conceals his report card because he knows the D he received in arithmetic will generate a commotion?
Parents can access information about their children, including attendance records, test results, and report cards, using a SharePoint VLE. They may be able to view lesson plans and class schedules through SharePoint.
Make email and instant messaging available
You could wish to give students access to email depending on the degree of the educational institution. If so, SharePoint and Exchange are integrated to give students an email account. You could also wish to provide instant messaging as a tool for teachers to assist students after regular class hours and for students to collaborate digitally. Your best option for instant messaging is Lync. You are considering more than just SharePoint in this situation. If you fit the qualifications, you should look into Office 365 for education, which has a free subscription. The A2 plan, which is free for students, teachers, and staff, includes Office Web Apps in addition to SharePoint Online, Exchange, and Lync.
Adapt to External Systems
SharePoint's integration possibilities are one of its selling points as a learning platform. You can build custom web components that display material and/or functionality from other systems, or you can combine data from external systems with SharePoint content using BCS (business connection services). You'll probably need to link your MIS system, for instance, if schools or teachers wish to give parents access to attendance, assessments, and report cards. But SharePoint may be more than just a tool for education that provides class websites and parent data. Imagine it as a comprehensive platform for educational institutions that incorporates all the programs and data required. According to SharePoint MVP and education-focused consultant Dave Coleman, his company has created specialized apps for a variety of colleges and universities, including programs for continuing professional development (CPD), visiting tutors, and health and safety procedures.
The Corner for Teachers
SWhen a teacher is putting together the course materials, there is frequently information they need access to but don't want the students to have (e.g., test answers, teaching aids, etc.). Teachers have the option in SharePoint to save their documents in a protected document library that is part of the class site. Or a teacher could keep materials in a personal document library that is separate from the classroom. Depending on how SharePoint is used as a learning platform, a particular strategy will be used. Another justification for having a protected teacher-only area in SharePoint is team teaching. There needs to be a location where all the information that teachers and staff share and collaborate on is available and searchable. Probably, some content won't be accessed directly through the SharePoint learning platform, but rather through other platforms. In this situation, you may make sure that those file shares or programs are listed in your SharePoint search so that learners can quickly find them.
Many educational institutions are attracted to SharePoint because of its capacity to interact with external systems and become a complete end-to-end solution. Additionally, compared to an on-premises solution, Office 365 for Education may be less expensive and delivers many capabilities in a SaaS environment. Make careful to explore all your options since they are available.
Financial Services
Financial institutions benefit from automation because it ensures that every step of the process is developed with governance in mind.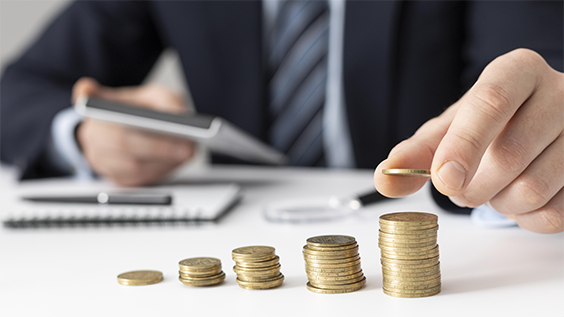 LClient onboarding

Checks and data collecting for "Know Your Customer"

Use of credit cards

Maintaining client data

Claims Processing

Management of invoices

Anti-laundering initiatives.

Back-office procedures including managing invoices and payroll. Automation of corporate procedures can reduce errors, enhance data management, and enhance customer satisfaction.Budget, senior management backing, and an effective change management strategy are all necessary to successfully introduce new automation technologies.Budget and support for yet another new instrument may be difficult to come by given the strong emphasis on regulatory measures.
If your company already uses SharePoint, you have a useful place to start when putting workflows in place:
You'll require fewer IT resources because SharePoint is already a part of your IT infrastructure and is well-known to end users.

Five pre-built, no-code processes for managing documents and tasks are included with SharePoint out of the box.

No-code tools like Microsoft Power Automate, Nintex, and SharePoint Designer can be used to deliver sophisticated or customized workflows.

With SharePoint, keeping track of every workflow's audit trail is simple.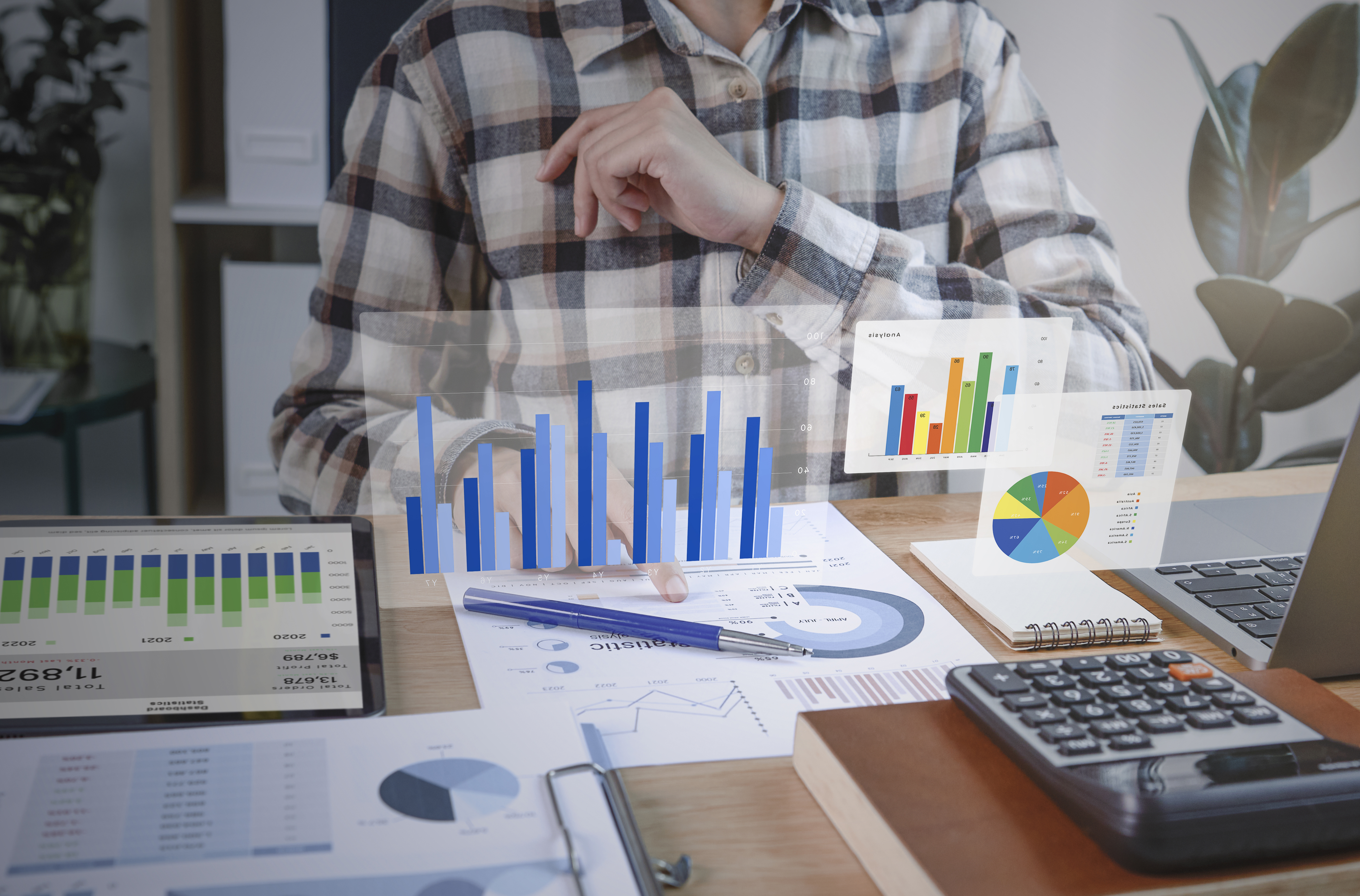 Healthcare
Healthcare professionals are ready to use digital tools to make their jobs easier. They do, however, operate in a highly regulated environment that places limitations on the use of such tools. For instance, HIPAA requirements require strict security for medical data. We share the learnings from our experience providing SharePoint consulting and solutions to healthcare organizations. More specifically, we investigate whether SharePoint is a viable option for healthcare collaboration, document management, learning management, ticketing, and policy management.
The capabilities of SharePoint can be used in many different areas of a healthcare facility's operations. As a result, we've separated the following kinds of SharePoint use cases:
Solutions for Collaboration
This group comprises SharePoint solutions for intranets, which allow a healthcare institution's staff to collaborate internally, and extranets, which allow a healthcare institution to collaborate externally with partners like labs, insurance companies, etc.
Intranet
SharePoint-based intranets can boost employee engagement, medical staff productivity, and patient care by:
Speeding up internal procedures. Automated workflows aid in streamlining procedures including budget approval, vacation, and status tracking for employees, asset management, and more. Our live demo, for instance, demonstrates how to get clearance for a vacation.
Mobile access aids in boosting output and enhancing patient care. For instance, using a mobile app, a doctor can rapidly accept a patient discharge request from a distance. To-do lists powered by SharePoint can be used by nurses to keep track of their daily activities, assign patient names to tasks (giving an injection, taking a blood test, etc.), prioritize tasks, and add an expected completion time. Additionally, using forms and surveys, SharePoint enables constantly busy doctors and nurses to pre-order meals for a week.
Monitoring actions at work and events:
The activities that medical staff members are constantly involved in, such as patient care, surgeries, training, etc., make it challenging for them to keep track of everything without a scheduling system. The use of SharePoint calendars by staff members enables them to attend, debate, and celebrate events as well as schedule medical treatments and forthcoming activities like meetings or workshops. On-call scheduling calendars are also useful for keeping track of replacement personnel, planning changes, and alerting other employees to them.
Tracking announcements and news:
SharePoint bulletins and alerts make sure that medical staff members never miss a crucial update (system outages, news, hospital events, etc.). Additionally, the platform enables sending notifications via a variety of channels, such as a push notification on a mobile app or a display banner on the intranet. Employees can't access the intranet until they've read and acknowledged the message, according to the system.
Dealing with emergencies:
To respond to emergencies in a healthcare facility swiftly and effectively, SharePoint offers a set of emergency color codes with direct connections to the necessary actions to take or action sheets. Additionally, it provides a database of emergency contacts that makes it easier to get in touch with dispatchers and an emergency response team.
Assisting with employee recognition:
Given the rising turnover rate in the healthcare industry, employee retention is a pressing concern. By submitting employee recognition nomination forms, SharePoint enables the acknowledgment of medical staff for their length of service, remarkable performance, or one-time achievements. As a result, nominees are given unique badges that are visible to all employees on the intranet and are posted there.
Solutions for document management:
A document management system (DMS) aids in preserving the confidentiality and accountability of medical records. The following tasks can be streamlined by healthcare organizations with the use of SharePoint DMS:
Given the rising turnover rate in the healthcare industry, employee retention is a pressing concern. By submitting employee recognition nomination forms, SharePoint enables the acknowledgment of medical staff for their length of service, remarkable performance, or one-time achievements. As a result, nominees are given unique badges that are visible to all employees on the intranet and are posted there.
Electronic Protected Health Information (ePHI):
Is kept secure and intact thanks to features like backups, versioning, multifactor authentication, at-rest, and in-transit data encryption, audit trails, and others. Setting up document retention policies is also possible with SharePoint. For instance, SharePoint guarantees that a HIPAA document will be removed six years after it was created, as required by this law.
Using optical character recognition (OCR) software to transform paper copies of medical paperwork into searchable and readable PDF files.
transferring information, such as patient data, between integrated systems (DMS, EMR, CRM, and HR), to prevent multiple entries.
Finding material across interconnected systems using keywords, metadata, and full-text search.
Solutions for the help desk and ticketing:
Regarding special urgency and the potential effects of clinical support, SharePoint can be used to construct a help desk solution. It allows for the creation, assignment, reassignment, prioritization, grouping, attachment of files and signatures, tracking of tickets' progress, and receiving notifications of any changes to tickets or their status, among other features. Using SharePoint, you may manage tickets for:
Physician assistance (a medical knowledge base).

Booking a room (e.g., an operating room).

Change in employee status (e.g., from part-time to full-time).

Employee vacations and sick days.

Ordering cleaning services, prescription drugs, and medical equipment.

Upkeep of hospital equipment and infrastructure.

Management of incidents and infractions of policies.

Resolving problems with medical software (downtime, compatibility issues).
Hospitality
Businesses cannot solely focus on collaboration, enhanced communication, and low-cost solutions in today's volatile economy. SharePoint Server enables users to meet their expectations for greater corporate mobility, simplifies administration, and aids the hospitality industry in achieving new levels of dependability and performance.
Uses economical and effective management strategies to help increase output.

Lowering IT expenses by providing an easy and scalable collaboration strategy.

SharePoint Server helps the hospitality industry achieve new levels of dependability and performance, assists in streamlining administration, and empowers users while fulfilling their requests for increased business movement.

Aids in protecting businesses

As volume increases, the competitive and global marketplace presents more difficulties for this sector (hospitality enterprises), including the need for consistency in client communications and business processes.

Information and experience are exchanged and accessed in real-time across locations for daily task maintenance, complaint management, and closure statistics, among other things.

Enhancing the client experience using a variety of techniques, including online reservations, client comments, and so forth.

Creating a strategy to increase employee productivity.

Cost-saving measures include streamlining food and beverage to reduce waste, scheduling appliance repairs, improving employee onboarding, and optimizing labor scheduling and staff training.

Surveys of employee satisfaction are provided to aid with employee retention.

Strong data security should be used to protect customer data.

Microsoft SharePoint may help small and medium-sized hospitality organizations enhance efficiency by enhancing employee and customer satisfaction thanks to its great built-in features and capabilities.
Businesses in the hospitality industry can utilize SharePoint in many different ways.
Latest Technology
There is a bigger emphasis on smooth and trouble-free communication between employees and clients as the world gets smaller. Some reports suggest that 70% of millennials are more likely to book a hotel with digital amenities like keyless entry and mobile payments. Therefore, in the hotel industry, it is crucial to have procedures and abilities for enterprise-wide communication that can enable this cooperation. SharePoint offers a wide range of functionalities that make processes, communication, and collaboration easier in this regard. Additionally, SharePoint, a vital part of Microsoft Office 365, guarantees a 99.9% uptime rate, which is essential for small and medium-sized hospitality enterprises to deliver dependability and customer happiness.
Data compliance and security are crucial
For all businesses, large, medium, and small, data security is a serious issue. End-to-end encryption, incredibly flexible and reliable data controls, and integrated data loss prevention are all features of SharePoint that guarantee data security and industry compliance. SharePoint safeguards businesses while facilitating simple information exchange and collaboration by preventing staff members from accidentally or purposefully disclosing sensitive data. SharePoint administrators can enforce auditing policies and security settings from a single dashboard to oversee and manage governance.
Make sure employees are happy
SharePoint gives all employees in a company a consistent, interesting experience while also keeping them connected. Creating a sense of teamwork and belonging among employees encourages better collaboration, higher output, and higher employee satisfaction, all of which increase employee retention.
Enhanced effectiveness and economy
intranets and document management are only two business demands that the SharePoint solution can help with. You may get a cost-effective solution with all the necessary capabilities with SharePoint's out-of-the-box functionality. To achieve your business goals, such as complaint management, feedback collection, facility management, and service management, you can expand and modify your SharePoint setup. It is easily adaptable to become a solution that fits the unique needs of your business.
Organizational process automation
One of SharePoint's main advantages is its capacity for creating and deploying intricate workflows. Workflows allow the efficient automatic movement of documents to handle common business tasks by applying business logic to objects or documents in a SharePoint Library. Workflows can help businesses coordinate tasks like document review, approvals, and other associated responsibilities while saving time and money.
By sending email notifications to workflow participants with task instructions and a link to the request for approval that has to be accepted, it efficiently monitors and tracks human tasks.
Access to centralized data from several locations
You may arrange all your papers and information with Microsoft SharePoint. Your staff members will be able to access knowledge such as news updates, events, and activities from anywhere as well as information such as service, request, and maintenance statuses. SharePoint's excellent search functionality and integrated analytics make it suitable for use as a corporate knowledge base. It is more efficient to communicate with customers consistently when there is a single version of the information that is available to the entire organization.
Government
SharePoint is utilized in a variety of businesses for diverse business requirements. Government sectors also use SharePoint to take advantage of its benefits.
The processing of data is automated
Because government agencies deal with things like housing lists, waste collection, and license plate numbers, managing data requires a remarkable amount of work. When photographs are submitted to document libraries, they are scanned by SharePoint Portals' optical recognition software, which recognizes geographical information and adds meta-tags to the content to help more.
Thread cost management
When deciding on possibilities for the business, budget is a key factor. Because the Office 365 planning suite and SharePoint Online are more affordable, government agencies always chose them. They can invest in SharePoint alone if they choose not to spend money on a wide range of services. It depends on the requirements of the firm, which must know how to spend money on technology in an efficient, sensible manner.
Built-in security that is better in sharepoint
Government organizations put more of an emphasis on security measures and virus detection for materials posted to document libraries.
SharePoint workflow offers security benefits such as allowing network access to certain IP addresses and granting sharing permissions to individuals inside and outside of government organizations.
Virtual Identity Server (VIS), a feature unique to SharePoint, makes identity management simpler by enabling once-off sets of security settings and permissions that may be changed automatically as the data flows through the system.
Sharepoint portals that are user-friendly
National governments across the world can use SharePoint Features' appealing and user-friendly portals.
Integration of third parties in sharepoint
A GRP (Government Resource Planning) system can be merged with SharePoint because it is an integration-friendly technology. Additionally, some of the GRP functionality like inventory management, a transparent budget cycle, etc., as well as document management, workflows, intranets, enterprise search, and SharePoint capabilities like these. With the help of SharePoint Group integration, you can give government enterprises a flexible, collaborative, and efficient digital environment.
Manufacturing
The use of software in manufacturing began as a strategy to gain a competitive advantage, but in today's fast-paced tech environment, businesses have discovered that relying solely on internally generated software is insufficient for growing the company and earning revenues. More than ever, employees value a flexible work environment, remote access, and real-time communication, and Microsoft SharePoint not only offers these advantages but also offers solutions for industrial processes. The manufacturing sector faces unique challenges related to improved team collaboration, difficult task management, and productivity enhancement. Microsoft's Office 365 and SharePoint are the proactive answers to every business difficulty.
Management of Manufacturing Processes using SharePoint
After observing the advantages of SharePoint technology, such as document management, simple collaboration, intranet solution, process automation, and more, the manufacturing industries are using it in their process management.
How does sharepoint assist fabricants?
Manufacturers are mostly using ERP interfaces to construct SharePoint collaboration platforms. They now have dependable digital solutions at their disposal to boost efficiency across all business areas.
Business Process Automation

Let's face it: manual processes use up more than 30% of the time that could be used for productive tasks. Manufacturing process automation is now possible for manufacturers thanks to Microsoft SharePoint when combined with Power Automate and Microsoft Power Apps. SharePoint is removing manual handling, tracking, and handoffs in production thanks to its integrated workflow features. By digitizing and automating workflows, manufacturers are also able to track, monitor, and check the status of every activity in real time. Instant task completion is made possible with the use of Business Process Automation and RPA (Robotic Process Automation). Manufacturers and the workforce can respond quickly to the presence of suspicious actions thanks to automated notifications and alerts. 

Document Management Without Paper

With SharePoint implementation, managing contract information, policies, and orders are simple. Manufacturing workers have done away with tedious paperwork. They no longer transport papers from one location to another. To save money and time on manual paperwork, manufacturers are securely preserving customer/vendor contracts, documentation, product histories, etc. Additionally, they can develop document management capabilities by fusing SharePoint with internal or external CRM and ERP systems. We comprehend those manufacturers have difficulties with production because it necessitates drawn-out and time-consuming form approvals. We have more than ten years of expertise working as SharePoint and Office 365 consultants, and we have created specialized SharePoint forms and workflows to speed up our clients' document approval procedures, helping them save a significant amount of valuable time and cost.

Platform for Unified Collaboration

Various stakeholders must frequently work together and communicate regarding processes including design, production, and quality. Communication barriers cause both minor and big errors to occur. To facilitate team collaboration and publish intranet content for secured collaboration between internal and external stakeholders, more than 85% of manufacturers use SharePoint today. Cross-functional teams can work together at any time and simply communicate from different locations. With SharePoint, manufacturers have a centralized platform for collaboration where project participants can hold online meetings from any location using any device.

Manufacturers using Product Lifecycle Management (PLM) are utilizing SharePoint for quick innovation, problem-solving, and decision-making in PLM/PDM. SharePoint enables various teams to reduce wait times when receiving and gathering information from their wider teams. Teams can seek information and documents on their own, doing away with the need for time-consuming information requests. From the project's inception through its various stages of work-in-progress and completion, teams can communicate and share information in real time while adding comments as needed.

Additional Mobility Features

SharePoint enables mobile teamwork and communication for employees. To encourage the availability and accessibility of data wherever, anytime on mobile devices, manufacturers are equipping their sales employees with SharePoint mobility solutions. The sales force is given access to sales templates, product information, KPIs, demos, etc. to improve target achievement.

Web portals, sites, and applications for SharePoint

For simple project management, SharePoint enables the creation of portals, webpages, and applications. Manufacturers can communicate with suppliers and business partners through portals. They understand that without a suitable channel for communication with their trading partners, they will be unable to take advantage of the advantages and chances of seamless collaboration. SharePoint can help with contract management development and make it easier to share contracts, papers, and orders with outside providers.

What Can Manufacturers Achieve Using Office 365 and SharePoint?

Hasten the approval of stock transfers

Accelerate purchase orders

Accelerate the reimbursement procedure

Management of contracts, work orders, and compliance documents is simple.

Simple administration of past-due bills

Instantly manage and fix shipment problems

Projections of demand

Simple production scheduling

horough project management

Inventory management and improvement
Retail
The success of retail businesses depends on keeping consumers satisfied and making an impression that sticks. However, the experience of employees is equally crucial because they must be knowledgeable, involved, and connected to provide top-notch service in the hectic retail environment. Your store personnel can use an intuitive digital solution from REMO. It offers a consolidated digital environment to facilitate collaboration, enhance knowledge management, and boost productivity. We may assist with disseminating compliance paperwork, providing employees with access to current financial information, conveying new marketing initiatives, gathering employee input on items, doing cost analyses, and comparing sales. Do you need a strategy to make your staff members more productive? Your staff may get regular updates on the most recent business news thanks to SharePoint's document management and collaboration platform. Additionally, it has a powerful search function that lets users access the data they need with ease.
Maintain Regular Contact with Store Employees
Retailers work in a fast-paced environment where it is essential to deliver a consistent brand experience. I can create a tailored retail portal to make it easier for your salespeople, store managers, and corporate staff to stay up to date on new products, future sales, and corporate regulations and procedures.
Exchange top practices
You can build an intranet with SharePoint that improves communication between staff members in your corporate office and retail locations. You can share pictures and videos with your team members, supervisors included, about new items, sales, and other information.
Maintain Document Security in a Tough Market
Modify your interactions with the management and staff members of your stores. A safe platform called Microsoft SharePoint makes it easier for information to be distributed. I can develop a special SharePoint solution for your team that will make it simple for everyone to share knowledge, enhancing customer satisfaction and boosting sales.
Support Your Retail Staff with a Centralized Digital Hub
Retail Operations Consolidated
All of your procedures, contacts, papers, workers, news, etc. are consolidated by REMO and brought to a single location. This keeps everyone up-to-date, informed, and in the know. Additionally, it is simple to search for information because everything is on one platform.
Specific Content
Since many businesses operate on a national or international scale, it is crucial to curate content so that users only see and access what is pertinent to them. You can configure multi-layered authorization levels in REMO to provide employees in the corporate office and factory floor with distinct perspectives. This prevents consumers from encountering pointless clutter.
Distribution of Information Easily and Quickly
Retail industries operate quickly and are subject to sudden shifts. Weekly changes to marketing plans and fashion trends need prompt dissemination of information to team members. REMO offers several methods for disseminating information, including relevant information, papers that may be shared, news, announcements, and alerts that are simple to publish.
Management of Secure Documents and Accessibility
To store and manage crucial data and documents like daily retail sales, year-over-year growth, and other company data, REMO offers document libraries. It is simple to store, classify, filter, and share with certain digital places. Information is accessible 24/7, anywhere, at any time because of the cloud-based nature of the system. Additionally, setting up bespoke document approvals online is simple.
Employee Onboarding Procedures
Retail companies frequently hire temporary labor during busy times of the year. These companies invest a significant amount of time and resources in the hiring and training processes. In addition to offering an Onboarding site where new hires can access training materials, videos, and FAQs to become familiar with the business and their roles and responsibilities, REMO may assist in automating the hiring process.
Tools for Self-Service
Self-service tools including automated forms for processing requests and reporting issues, a FAQ and knowledge base to answer frequently asked questions and offer solutions, and training videos to support skill development programs are all included with REMO. Additionally, it serves as a knowledge resource by offering in-depth details on common search topics. The requirement for highly specialized IT workers in your retail firm is eliminated by this self-help strategy.
Employee Reaction and Appreciation
You can set up polls or a suggestion box in REMO to collect employee feedback on a variety of issues, such as campaigns, items, store design, etc. A weekly or monthly Spotlight feature can also be used to track employee responses. It aids in the analysis of crucial data insights and the formulation of sensible business decisions.
Want to know more?
To know more about our Modern solution services , please do fill the form in the right side.
Reach US
+971 042156787
info@technomaxsystems.com