Advantages of SharePoint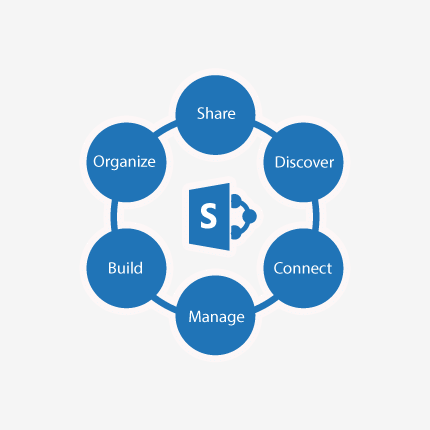 SharePoint offers several important features and perks that aid in team collaboration and productivity.

Cooperation and sharing within the team

SharePoint sites can be built and used by organizations to support organizational collaboration and productivity. Organizations can make intranet portals for their internal employees, public-facing sites for their users, and so on.

Organizations can construct team sites for different teams with lists and document libraries to store information and documents and securely share them with others. You can also construct subsites for different departments within a site and store related documents or information in those subsites.

Task lists to develop and maintain team tasks, contacts lists to store contact information, calendar lists to arrange events, and other templates are available in SharePoint to make it easier for teams to communicate.

SharePoint is simple to use, and you can effortlessly share documents and information with your team members and business users in a secure manner, improving team collaboration.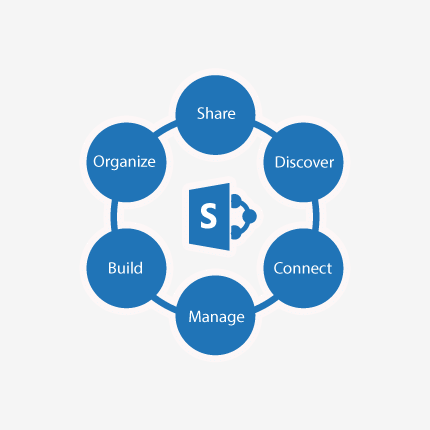 Security

As we all know, an organization's data is its most important asset. However, SharePoint guarantees that whatever data you share will be protected in every way. To guarantee that private data kept in the cloud are never exposed to security risks, it also uses cloud solutions.

Highly Responsive

SharePoint works well across all platforms and smartphones. It carries out crucial duties like document sharing, keeping track of financial data, responding to consumer inquiries, etc.

Integrated platform

It enables simple integration of tools like Simple Object Access Protocol (SOAP), Extensible Mark-up Language (XML), many Application Programming Interfaces (APIs), and event handlers for documents and lists.

Content Management

The creation, updating, and deletion of content on a website is an extremely challenging task for a non-technical person. SharePoint offers content management, making it simple for non-technical users to add, edit, and remove information from websites.
But what advantages does SharePoint have over other collaboration tools?
Primarily provides two kinds of cooperation:
Team-based collaboration

To help a group of people work together on a project, SharePoint offers a wide range of capabilities that could be very helpful when working with other team members. Any team member can start a project in SharePoint, choose who can participate in it, and specify what access each participant will have.

Collaboration throughout the entire organization:

Microsoft SharePoint also provides this feature. SharePoint may facilitate cross-departmental collaboration via a variety of tools, including document storage and content management systems. The intranet, which connects all business units and houses all corporate papers, policies, news, etc., is the hub of company-wide collaboration. Through message tools, blogs, discussion boards, and other intranet features, employees from various departments may rapidly communicate with one another. Additionally, SharePoint intranets can support corporate life through communities, which forges links that are valuable for fostering collaboration. This goes beyond business communication.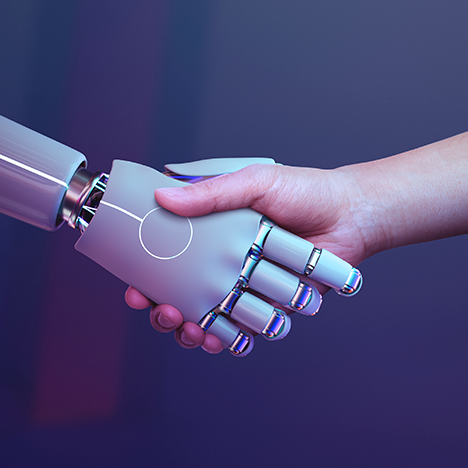 For several reasons, SharePoint is effective for fostering employee cooperation
Integrated environment
One of the key factors in the success of SharePoint is that it works with other Microsoft products. Additionally, it interfaces quickly with outside software like CRM and others.
Flexibility
SharePoint enables a business to employ only the tools that are required, rather than clogging it up with surplus software. Thus, SharePoint makes it possible to develop a system that satisfies the collaboration requirements of companies of any size or industry.
It allows you to manage user rights by their roles. SharePoint controls who are permitted to view, edit, remove, and conduct other operations like approvals, making collaboration well-organized.
Productivity is increased since it's possible to connect to it from anywhere in the globe, such as from home.
Improved project management
SharePoint provides real-time collaboration and commenting as well as document version history preservation. As a result, due to features like task and deadline tracking, it guarantees everything is on track and creates complete visibility into projects. Additionally, it guarantees consolidated project management across the board for the company.
Additional Features of Microsoft SharePoint
Workflows can help you automate your business processes
Using SharePoint workflows or Microsoft Flow, you may automate your business process. This saves money, time, and effort. It doesn't matter if it's about to leave requests, timesheet management, material management, or laptop requests. Out-of-the-box workflow templates are available in SharePoint, and you can utilize them or design custom workflows.
Search

Organizations can benefit from SharePoint's strong Search feature. When users search for something, they should get relevant documents or information. Links to documents, list items, web pages, libraries, and sites can all be found in SharePoint Search results. Furthermore, SharePoint search results are security snipped, which means that if you don't have access to the material, the document or list items won't appear in the search result.

Build

SharePoint comes with several capabilities that you may use right away in your business without requiring significant customization. However, SharePoint allows you to create with a variety of industry-standard technologies such as JavaScript, jQuery, AngularJS, Rest API, C#.Net, and others. Custom solutions can be created and deployed to SharePoint.
How do TechnomaX's Microsoft SharePoint services help your business to grow?
As a Microsoft Gold Partner who has worked with some of the prestigious organizations in the United Arab Emirates, TechnomaX takes pride in delivering some of the best projects in these organizations. Be it our intranet portal, robotic process automation projects,or any app development, we have collaborated with the client in bringing out all their needs and then delivering on the basis of their needs. We believe in collaborating with the client to bridge all communication gaps and understand the client's requirements for the project.

In terms of completed projects, customer satisfaction is our biggest reward. Our intranet portal is one of our products that has been in demand by clients from various industries, as collaboration and communication have become an inevitable part of the millennial work life. Due to the COVID-19 pandemic and the whole work-from-home method being inherited by the most acclaimed companies, employees were facing communication, collaboration, and a sense of belonging to the companies. Our intranet portal assisted our clients in giving their employees the right platform to communicate, collaborate and feel connected plus valued by the company. The clients were also relieved of sending mass emails about announcements or news, which helped them create a good platform for new employees to learn about the company and their team.

Some of the unique features of our intranet portal include a unified search bar, a highlights section to know the day-to-day happenings of the organization, a news section, a recent files section that is linked to one drive of each employee, and quick links that are customizable for specific needs of the employee. A document repository and an organization chart are also available for employees to understand the hierarchy of the company. These distinctive features of our portal make it a must-have in organizations.

Manual work is always tied to discrepancies and errors, and can be time-consuming as well. Most of the repetitive tasks require a dedicated person to be on it at any point in time. Enter 'Process Automation' and automate almost every task which can now be performed with simple clicks and in far less time. We would have a sit-down session with the client, learn and understand their process, and automate their processes accordingly. Our clients were satisfied with their questions being acknowledged and were content with the automated process.