Advantages of SharePoint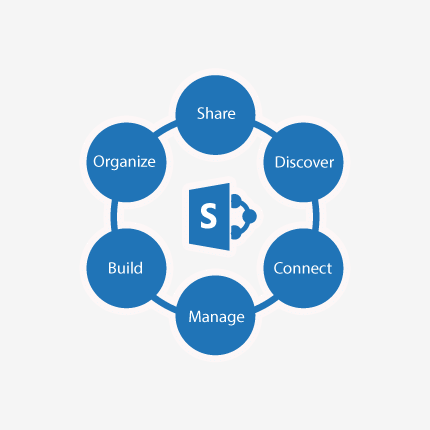 SharePoint offers several important features and perks that aid in team collaboration and productivity.

Cooperation and sharing within the team

SharePoint sites can be built and used by organizations to support organizational collaboration and productivity. Organizations can make intranet portals for their internal employees, public-facing sites for their users, and so on.

Organizations can construct team sites for different teams with lists and document libraries to store information and documents and securely share them with others. You can also construct subsites for different departments within a site and store related documents or information in those subsites.

Task lists to develop and maintain team tasks, contacts lists to store contact information, calendar lists to arrange events, and other templates are available in SharePoint to make it easier for teams to communicate.

SharePoint is simple to use, and you can effortlessly share documents and information with your team members and business users in a secure manner, improving team collaboration.
Workflows can help you automate your business processes
Using SharePoint workflows or Microsoft Flow, you may automate your business process. This saves money, time, and effort. It doesn't matter if it's about to leave requests, timesheet management, material management, or laptop requests. Out-of-the-box workflow templates are available in SharePoint, and you can utilize them or design custom workflows.
Additional Features of Microsoft SharePoint
Search

Organizations can benefit from SharePoint's strong Search feature. When users search for something, they should get relevant documents or information. Links to documents, list items, web pages, libraries, and sites can all be found in SharePoint Search results. Furthermore, SharePoint search results are security snipped, which means that if you don't have access to the material, the document or list items won't appear in the search result.

Build

SharePoint comes with several capabilities that you may use right away in your business without requiring significant customization. However, SharePoint allows you to create with a variety of industry-standard technologies such as JavaScript, jQuery, AngularJS, Rest API, C#.Net, and others. Custom solutions can be created and deployed to SharePoint.