April 12 2020
Question:
Need to create no-reply email address for sending important announcement for overall organization.
Answer:
A no-reply email address means "We want you to hear from us, but we don't want to hear from you".
The sender no-replyemailaddress@technomaxsystems.com can be able to send email to overall organization, but the recipients can't , it will send an error message.
Step by Step Process:
Step1:
Login into admin portal and create a new email address with email access
Step2:
Navigate to Exchange admin center

Go to

mail flow

rules

click +icon and new pop-up window will appear as shown below.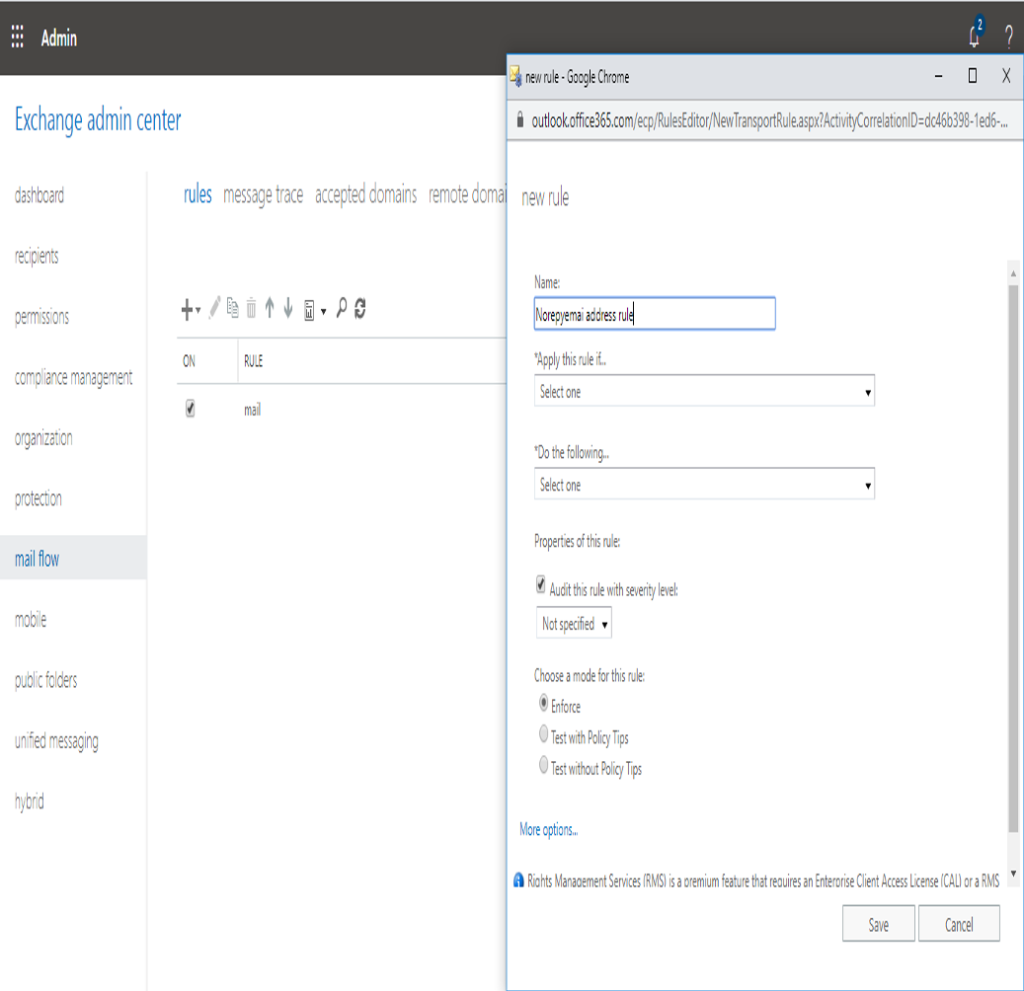 Screenshot of the exchange admin mail flow screen
Step3:
Create a new rule with specific Name

"Apply this rule if" and select the mail id ("no-replyemailaddress@technomaxsystems.com") and next

select the "Do the following" select the drop down as "Reject the message with explanation" and provide the necessary explanation with details.
Step4:
You can also activate the rule with for specific dates and enforce the policy with three different mode and test it out as shown in the below screen shots.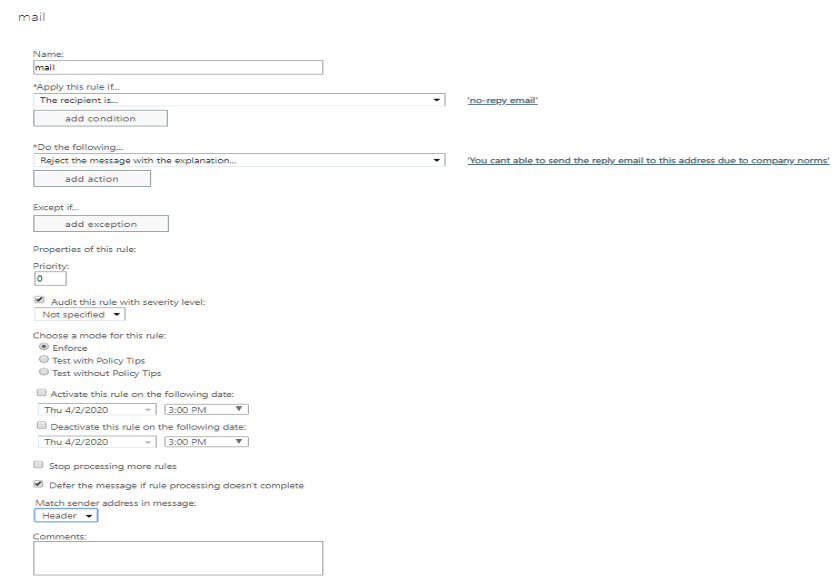 Screenshot of the mail policy
Step5:
If anyone send an email to no-replemailaddress@technomaxsystems.com it should throw an error as shown below.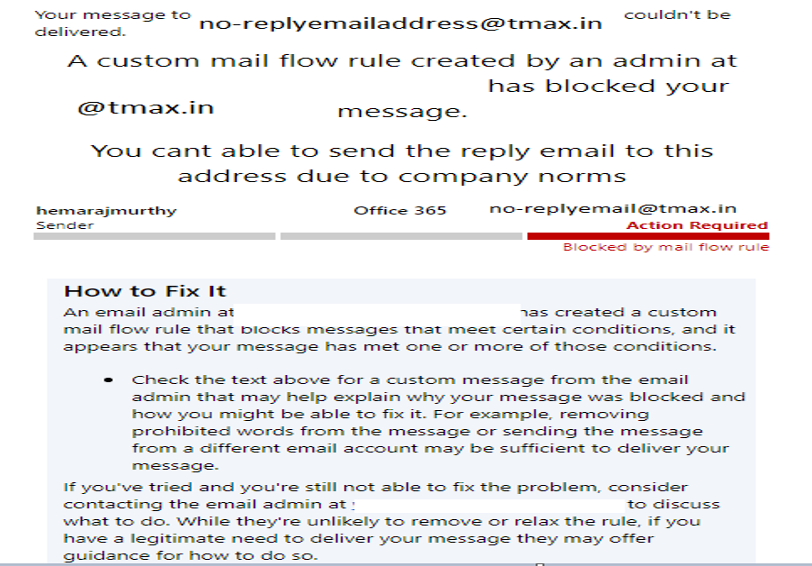 Screenshot of the mail output